Step 1 - Be the Change and Be Inspired: Selecting a Research Topic

You have a voice. You can make a difference. Read the Advocating for Change Handout to understand why using your voice is important and how eCards can help you use it. How are you going to use your voice? What topic are you passionate about? Search through our eCard Research Topics page for inspiration. Already inspired by another resource? Great! Move onto step 2
Step 2 - Plan Your Messaging and Artwork
Now that you've done your research and are passionate about a topic it's time to create your eCard. What type of art will depict your message? What decision maker do you want to email? Use the eCard worksheet (PDF or Google Doc) to guide you through these questions. Examples of past eCards and tips and tools are in the Artwork Creation section below to help you with your graphics.

The tools below are suggestions for you to create your artwork. But remember art could also be a drawing, painting or photography too!
Just make sure to create your own original graphics and make sure your research message is in your own words.
Note: to prevent accidental copyright issues on any image used in eCard artwork, you can use this tool to check:
https://tineye.com/
2D Artwork Tools
Step 3 - Share for Feedback
Now it's time to get feedback on your ecard through your teacher. They will let you know how they would like you to share your ecard for them to provide feedback.

Step 4 - Sending to the Decision Maker(s)
You've done the research. You've created the messaging and artwork. You've gotten feedback. Now it's time to submit your eCard!
Click the Submit eCard button below to move onto the submission page.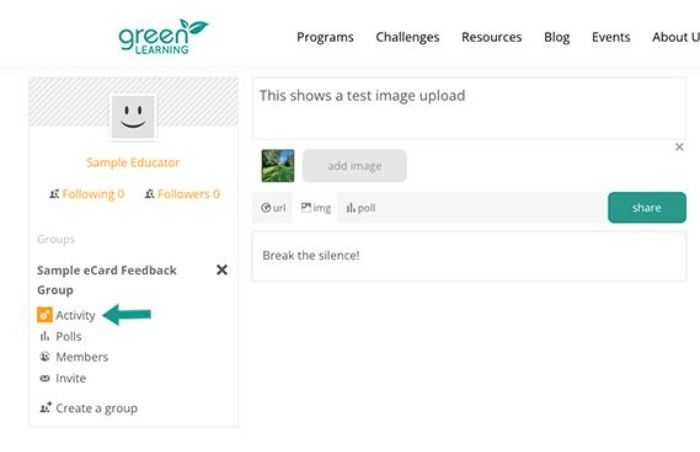 Activity link under private class group.