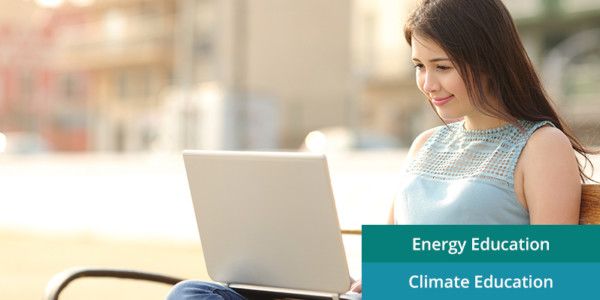 The eCards program shows kids that the letters and emails that world leaders, politicians and business people receive about environmental issues can have a very real impact on policy and products.

We've developed a secure website where students log in to research energy topics and then create an eCard about an issue, featuring their informed opinions and original artwork. After the eCard is teacher-approved, it's emailed directly from the site to politicians, community and business leaders, family or friends.
Highlights
Students access our secure website through their classroom login and password.
Teachers can offer feedback on eCards directly on our website.
Researching and creating the eCard challenges students in critical and higher order thinking.
The program empowers students to have a voice in public policy.
The International Climate Change Conference module lets students create an eCard to be displayed at the conference.
Video tutorials walk teachers and students through all stages of the eCards program.
Video Tutorial
Short videos of all stages of the eCards eLearning activity help you get up-to-speed quickly, such as student research and teacher approval.
Watch Here!
Moderated and Secure
Students use a login and password to work securely without ever leaving the eCards website. Educators moderate student eCards and provide feedback each step of the process. No eCard can be sent without teacher approval.
Education Material Downloads
We recommend you start this program by reading through the Teachers' Guide, and clicking the Launch Program button above to access the E-Cards microsite and review topics. If students are going to choose their own topics, let them begin by investigating the Topic Resource Centre, and then they can access the relevant Research Question document below.
Research Questions
Research Topics
Assessment Rubrics
Curriculum Connections
Resource