Introduction
The Energy Revealed program explores ways to make energy visible in schools and in our homes. Whether learners are using installed energy metering technology, plug-in energy metering technology or no technology at all – Energy Revealed will help learners become energy efficiency experts. The program includes junior (grades 3 - 8) and senior (grades 9 - 12) streams for age-appropriate activities and resources, together with an Energy Revealed Challenge to take real world action for tackling climate change through energy efficiency!
Suitable for grades 3 - 12, for more information download the curriculum connections below:
Empower learners to become energy efficiency experts and future energy managers.
Drive down the use of utilities and help the schools achieve savings on monthly bills.
Contribute to local energy efficiency initiatives and heighten awareness amongst citizens.
Help save and protect the environment for all by helping to reduce Greenhouse Gases.
APPLICABLE UNITED NATIONS' SUSTAINABLE DEVELOPMENT GOALS
TAKE THE ENERGY REVEALED CHALLENGE
We invite you to immerse yourself in hands-on learning about saving energy at school! Participate in the School Earth Hour Challenge for a chance to win the following prizes: the grand prize for the winning class is $1000, the second prize is $500, and the third prize is $250. Registration for the 2022-2023 challenge is open
Testimonials
Here's what teachers are saying about Energy Revealed.
Julia Langman
Grade 4
TFS - Canada's International School
"Our participation in this challenge deepened students' knowledge on energy conservation, global warming and climate change. It was very effective in helping them take a personal interest in energy conservation."
Lisa Turbitt
Teacher Librarian
Chris Hadfield Public School

"One of the things we learned from this is that when the kids spoke up and said 'why do we have all the lights?', [the rule] got changed. So there's power in using our voice and saying ' why are we doing this?' I understand the COVID protocols but can we still be safe but have the lights off and that was a really great learning experience for us." … "The kids realized that they can use their voice and actions to bring about change."
Raymond Leung
Grade 4
York Region Elementary Virtual School 3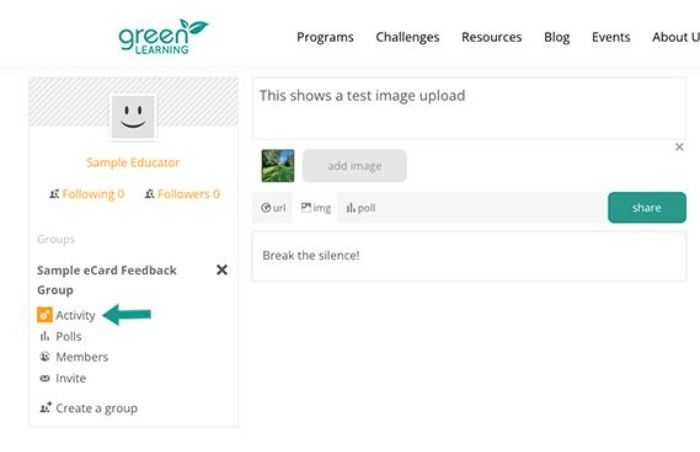 Activity link under private class group.